Studio Values
CRAFT
Modern interpretation of ancient techniques
COMMUNITY
Celebrate creativity through inclusive collaboration
CONNECTION
Mark the moment with a meaningful piece
CUSTOMER
Responsive to your needs, thankful for your support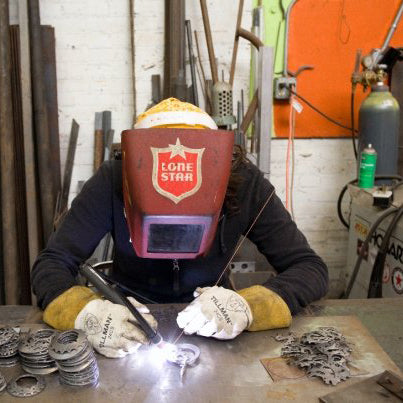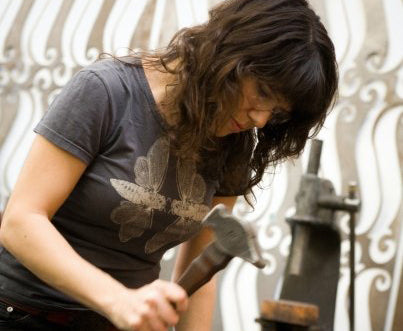 ARTIST-DESIGNED, FEMALE-OWNED
Our Story
Here at Steel Toe Studios, we believe anniversary gifts should be as exceptional as the love being celebrated. Owned and operated by artist Erica Gordon, our studio handcrafts meaningful jewelry and personalized belt buckles in Seattle, Washington.
The creative process nourishes us — from design to prototype and raw material to the finished piece. Our fellow artists, friends, families, and customers who support us through challenges and celebrate our triumphs are part of our studio every day. This connection to our community inspires us to design with meaning and craft with intent. Our creative collaborations have transformed Steel Toe Studios from a one-woman studio into the dynamic small team you know today.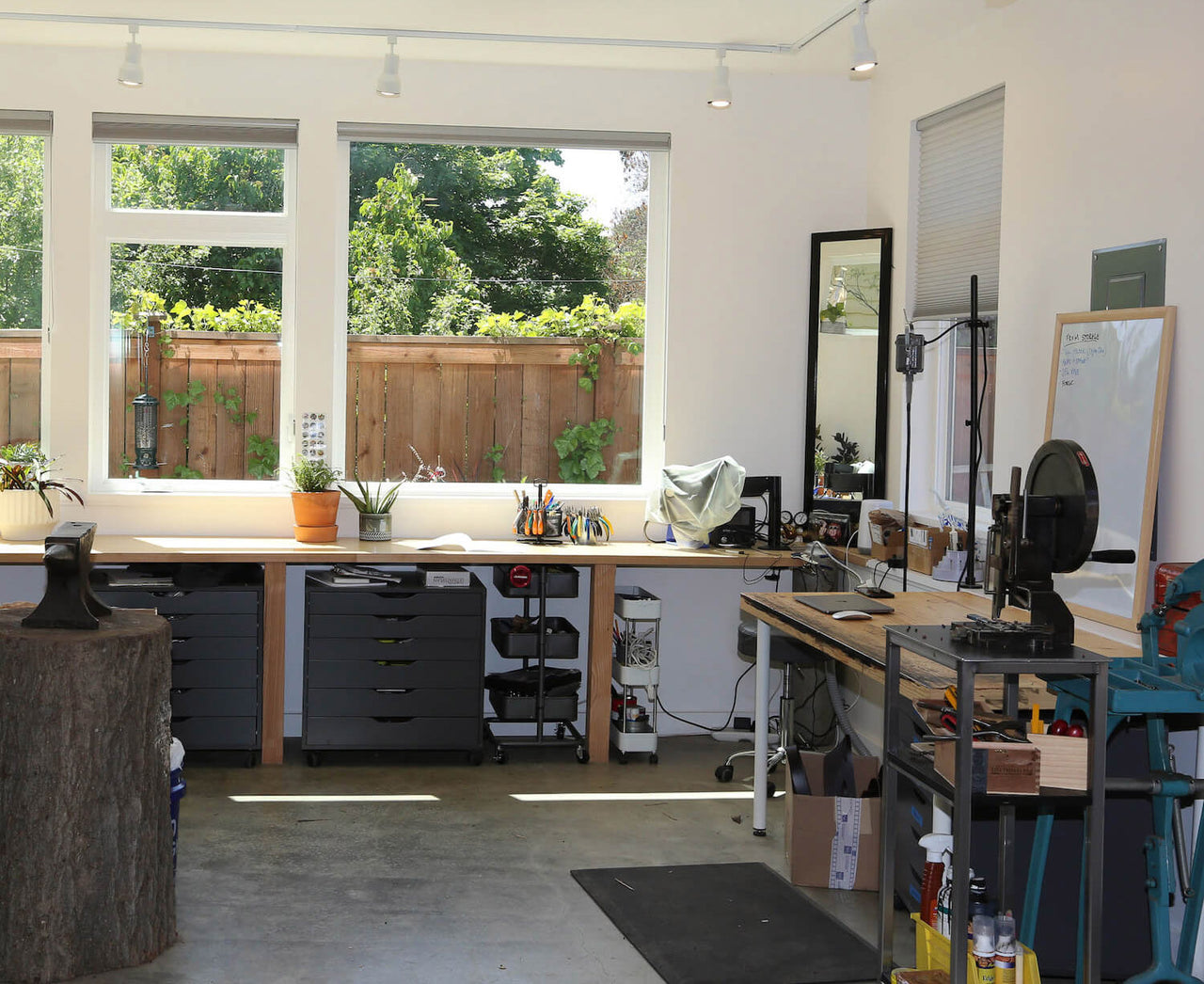 100% MADE IN THE USA
Our Studio
Established in 2003, STS uses traditional techniques combined with modern technology. We swing hammers, fire up torches, program lasers and hand-polish every piece. At the end of each day, our hands are calloused and our hearts are full.
With a background in architectural blacksmithing, founder Erica Gordon has modified industrial tools and processes to the tiny scale required for jewelry. Each design requires a multitude of techniques (up to 20 steps per piece) to achieve the sophisticated style you deserve. We hope to surprise you with the lightweight feel we can achieve with heavy metals like iron and stainless steel.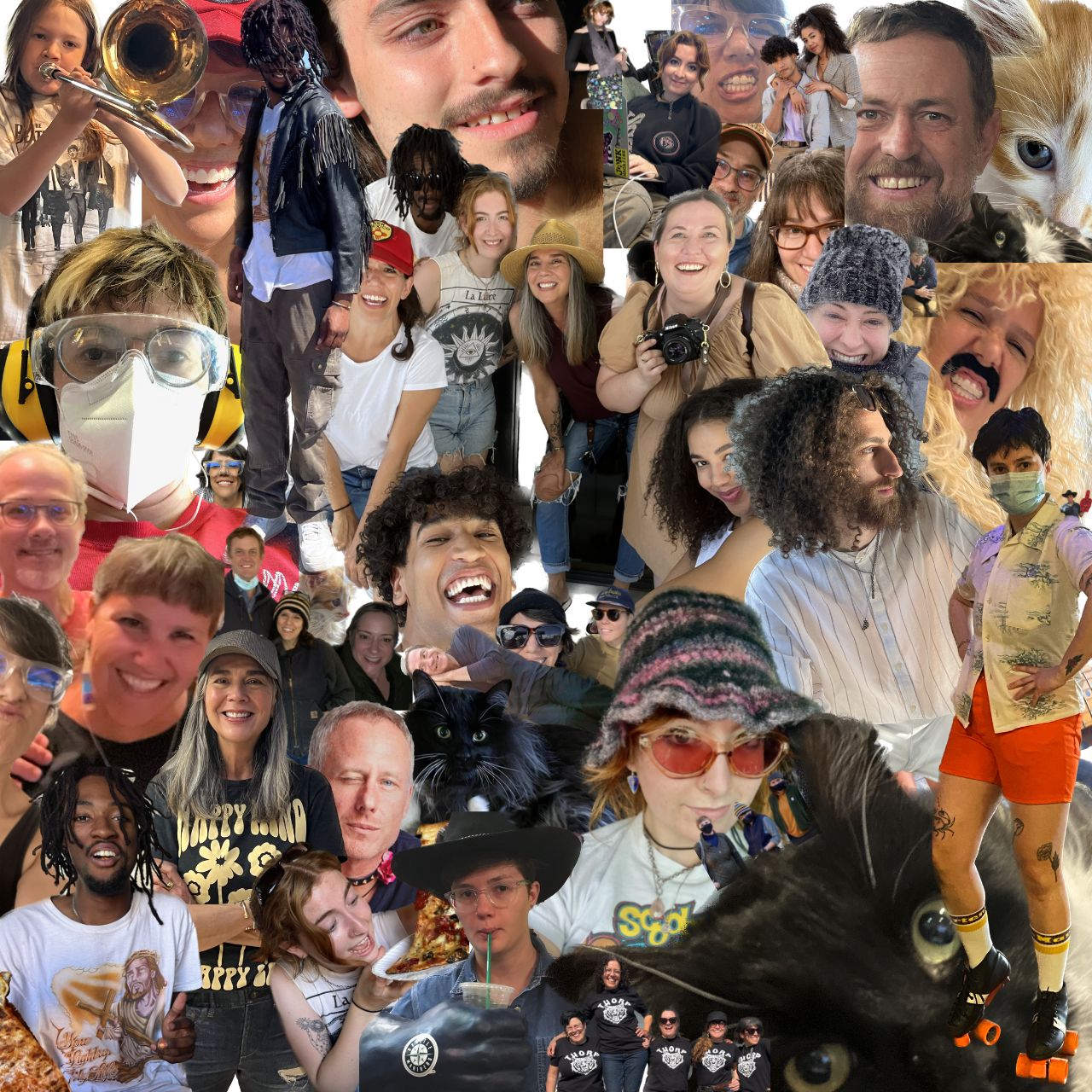 COMMUNITY BUILDING AND BEYOND
Our Team
Each team member is encouraged to bring their perspective and ideas to the studio. Our collaboration is part of the tradition of American craft, where sharing ideas elevates the art form.
Some studio assistants arrive with zero experience in metals but are eager to learn, while others carry years of metalwork under their belts. The advantage of a collaborative environment is the constant opportunity to learn and grow. Remaining open to new approaches helps us innovate and succeed. Erica is passionate about mentoring youth and removing barriers so more people can experience the magic of combining fire and metal.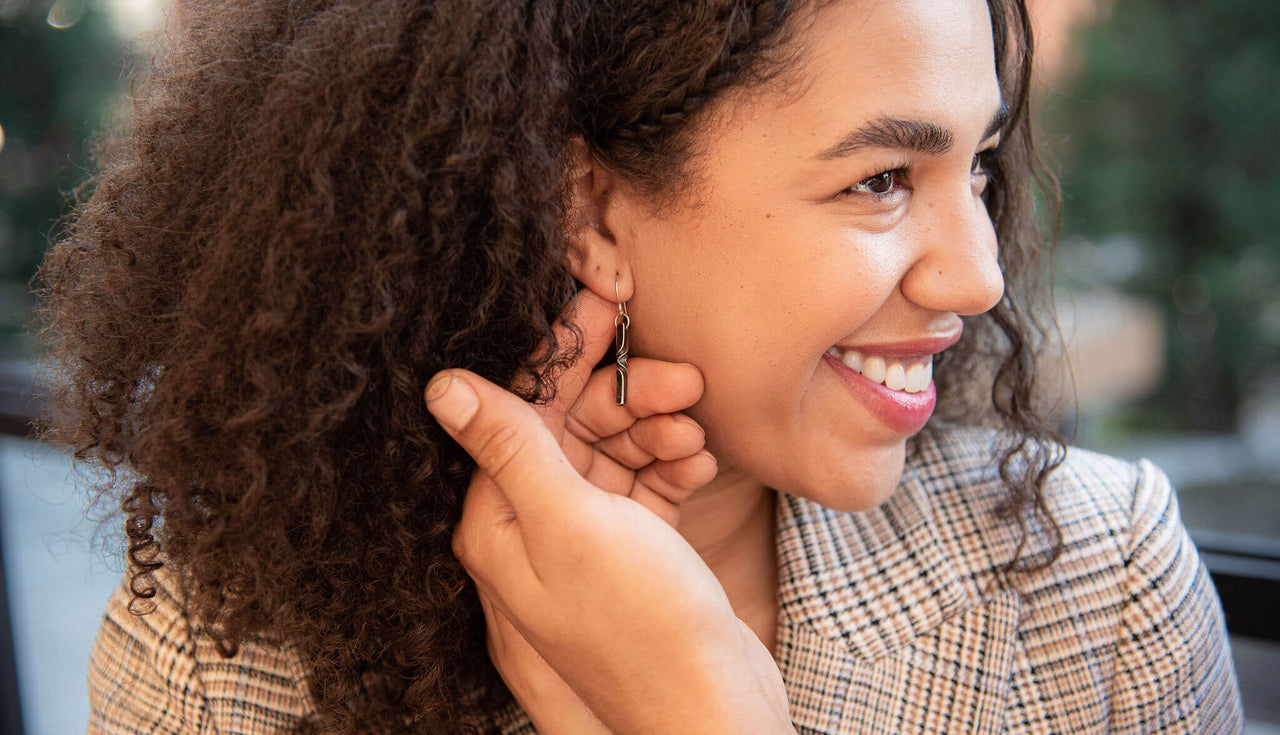 Celebrate your Commitment
Discover a fresh take on traditional anniversary gifts with our handcrafted jewelry and custom belt buckles.
SHOP ANNIVERSARY GIFTS
FREE US SHIPPING
Via USPS First-Class Mail or upgrade to Express for last-minute shopping
LOVE GUARANTEE
Orders are sealed with our money-back promise
SECURE CHECKOUT
Browse, shop, and pay however you wish all within the website